How to Finance a Used Car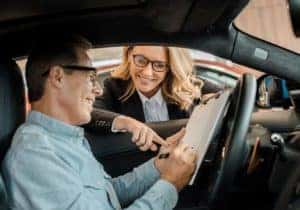 Opting for pre-owned cars is a great way to make the most of your budget. But taking the wrong path when it comes to financing a used car can blow up your expenditure to proportions larger than what you could have spent for a new one.
Of course, you'd want to spend your money wisely. So the question now is, how do you properly finance a used car? Here's how!
Know where you are, financially speaking
Institutions that offer financing look at one's credit score and use it as a basis whether their request is approved or not. This is why getting your credit report is one of the first steps in properly financing a used car. In the process, it's also best to repair any outstanding credit — you need to prove your creditors that you do have the capacity to pay and avoid incurring overdue debts.
Scout for possible financing options and do your homework
From credit unions to national banks, different groups can help you get that dream car of yours. Finance companies, community banks, and online banks are also an option. Just be mindful and patient in asking about their rates and offers; compare and check which one suits your financial capacity best.
Negotiating will take you to greater deals
Once you've settled with the pre-owned car you want to buy — and you now have the financial resources to do so — it's now time to talk and negotiate with car dealers. When they give you their offer, examine what's covered and what's not. And remember: be firm when negotiating
Cash is king
Financing a used car is quite tricky but with the right knowledge and negotiation skills, you can get a good deal. But if you want to secure the ultimate deal, trying to pay for everything in cash is your best option.