The Pros and Cons of Private Selling vs Trade-Ins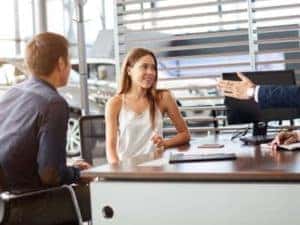 Will I get more money selling my car privately or trading it in at the dealership?
The decision of letting go of your old car may be tough, but when it is time it is time. The most important thing that you must decide on is whether to sell it yourself or trade it in for a new vehicle. There are pros and cons to both options. They are follows:
Pros of Selling Privately:
Pricing. A benefit of a private sale is that you will be able to set your own price. You will also be able to negotiate with interested parties. Depending on the age, make, and model of your car, you could fetch a pretty good price. We recommend setting a higher price of your vehicle and accept only cash or a cashier's check from a local bank for payment.
Flexibility. Another pro is that you have the full advantage of being flexible on the deal. With a private sale you are in charge and you can set any parameters you wish that can benefit you in the deal.
Pros of Trade-Ins:
Time and Hassle. The greatest advantage of trading in your vehicle to a dealership is that you will save a ton of time and hassle.
Pricing. In most states, if you trade in your old car for a new one, you will only be required to pay sales tax on the difference between the trade-in value of your old car and the price of the new one.
More Car. With trade-ins, you can also get something much better than what you have, and you can trade in your vehicle and drive out in a new one the same day! See some of the used car specials that ALM Kennesaw offers.
Cons of Selling Privately:
Hassle. One of the main disadvantages of selling your car yourself is the hassle involved. You will have to front the capital to advertise online or in a car newspaper ad. You will also have to spend time and energy taking pictures of the vehicle, writing down specs and other details. The questions and inquiries through phone, email, and social media will can also be time-consuming.
Pricing. With a private sale you could be taken advantage of and get much less then you thought you could. If you do a private sale with someone who is there to only make money on the car, then you could kick yourself after finding out the price was too low.
Cons of Trade-Ins:
Money. With trade-ins, a disadvantage is not getting the money that your car is worth. If you are not a car person or aware of the value of your car you could get taken advantage of at the dealership. Make sure you know exactly what you want based on research, so that you do not loose money on the trade-in deal.
Inventory. If a dealership for example has tons of ford F150's, and you are trying to trade-in a Ford F150, the dealer may not be incline to give you a fair deal. Dealers who carry too much inventory of the car you are wanting to trade-in may not be the best option.
Selling your car privately or with a trade-in has many pros and cons and so be prepared and do your homework before you do either one. If you are not sure, come into our car dealership and let us help you make the right decision.