Why ALM Kennesaw is a Top Rated Used Car Dealership to Buy From?
Buying a car is a great investment. However, it takes extensive research before you can decide which vehicle is most suitable for your needs and lifestyle.
If you're opting for a pre-owned vehicle for economical and practical reasons, it's highly advised to get it from the best used car dealership in town.
At ALM Kennesaw, we have mastered the art and science behind providing our clients with the best used car purchasing experience. Here are 6 awesome reasons why you should buy your desired pre-owned car from us.

1.) ALM Cares Package. We know times are tough right now and we have developed a few packages that can help you save time, money, and the ability to get huge cash back for your current trade in vehicle. The ALM Cares Package is designed to give you fast cash in a few ways:
Get a $500 Gift Card with any purchase
No Payments for 90 days
Trade in your vehicle and get your equity back in cash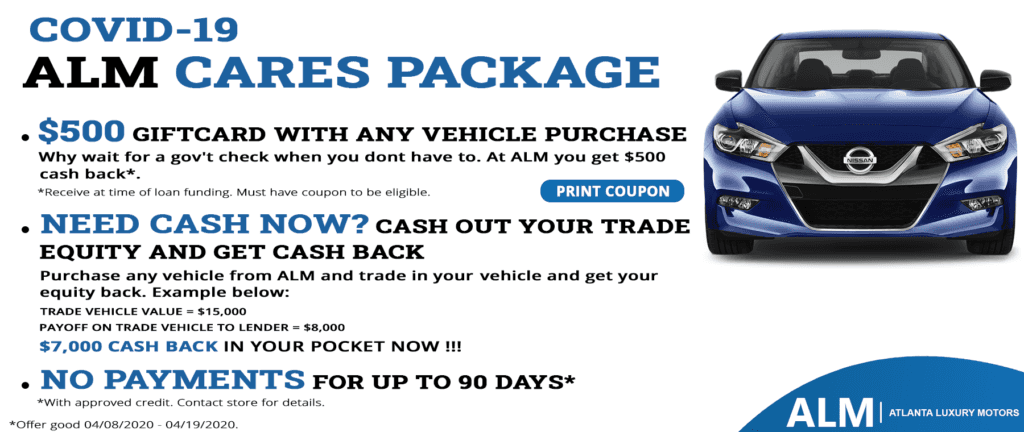 2.) Incredibly low prices. Working with a wide network of suppliers in the automobile industry, we're able to get our vehicles from low mileage, one previous owner sources. As a result, our vehicles are offered at brain-melting, money-saving prices. Visit our inventory online and see how much you can save on each vehicle.
3.) Huge inventory from trusted car makers. ALM Kennesaw has a large inventory of all makes and models which are all clean, low mileage and ready to be shipped to you today. We carry tons of top searched vehicles and we are confident that you will find your next vehicle at our dealership.
See our latest inventory:
Audi, BMW, Mercedes Benz, Acura, Ford, Chevrolet, Toyota, Honda, Jeep, Lexus, Nissan and much more.
4.) Reliable Shipping Solution. Our car-shipping services let you save time, money, and energy. You do not even have to visit the dealership as we will deliver your sanitized car to your door. From there you can sign your paperwork in the convenience of your home. We have such an easy process of 7 steps that you can follow to get your new car sent to your home today. We offer free shipping in GA; however other states do have a small fee.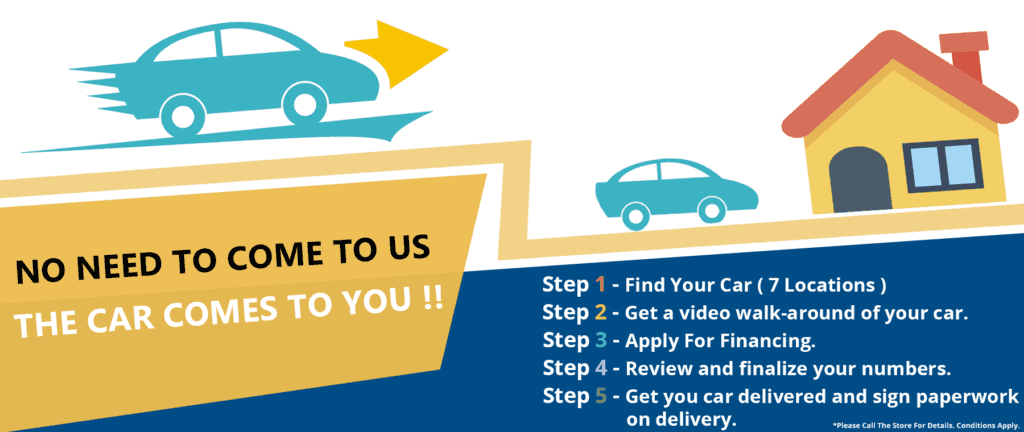 5.) Car Exchange Policy. Worried about purchasing the wrong car? The best used car dealership in the Kennesaw area has you covered! Our 5-day or 300-mile car exchange policy lets you swap your car to a another of the same value (or even higher, depending on your budget). With exceptional customer service and a no question car exchange policy, there is no better reason then to shop with ALM.
6.) Service Specials. ALM Kennesaw has a tremendous service department that can fully service your car's needs while keeping it sanitized for you. Our service department is dedicated to keeping up with any maintenance needs that your vehicle may require. We have a well-trained team that can work on any type of make or model.
View any of our service offers below: